Shape Haptics
2022
Shape Haptics is a new approach for designers to rapidly design and fabricate passive force feedback mechanisms for physical interfaces.
Passive (
unpowered
) haptic mechanisms are found in objects and devices all around us—and they are challenging to design. Shape Haptics abstracts and broadens the expression of this class of haptic mechanisms.
Shape Haptics mechanisms consist of 2D laser cut parts fabricated from POM plastic. They comprise a compliant spring structure that engages with a sliding profile during interaction. By shaping the sliding profile, designers can easily customize the haptic force feedback delivered by the mechanism.
We demonstrate how Shape Haptics can be applied to a variety of applications, including changing the haptics of existing objects and interfaces, as well as building new interactive systems. We also developed a sandbox for others to explore and fabricate their own Shape Haptics mechanisms.
︎︎︎CHI 2022
︎︎︎PDF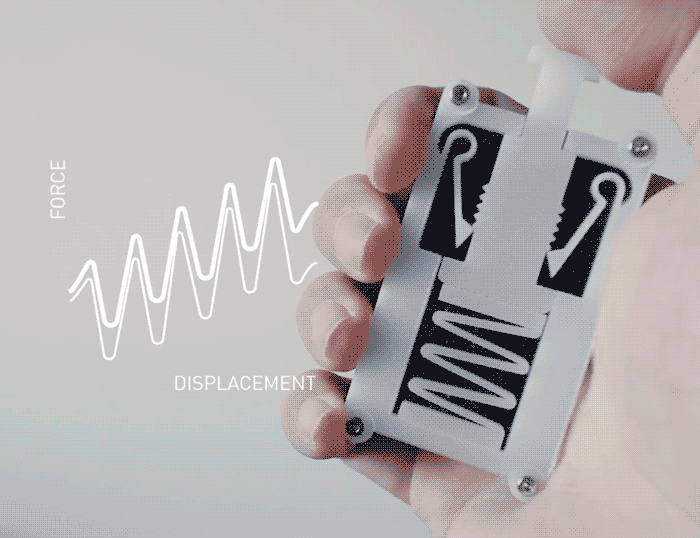 Everyday Objects
Existing Interfaces
New Systems
Shape Haptics Sandbox →
The Shape Haptics sandbox enables designers to author different haptic profiles. The tool then generates all the necessary fabrication drawings for laser cutting.
Access the tool here